New team members: Mariana Campos & Gerald Page
Welcome to Mariana Campos and Gerald Page, new research scientists with the Ecosystem Change Ecology team.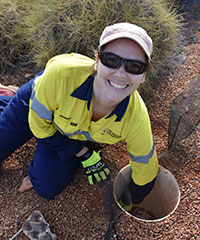 Mariana will join the team as a CSIRO Research Scientist in March 2021. Her research interests are focused on biosecurity, surveillance and pathways analysis, and her work over the past five years has covered a range of questions relating to plant, animal and human pests and pathogens in both agricultural and environmental settings. Before joining CSIRO, Mariana was a Biosecurity Researcher and Lecturer at Murdoch University, where she undertook research in partnership with industry to deliver translational outputs for applied outcomes. Prior to that she also worked for a number of years in environmental consultancy.

Mariana has a PhD in plant ecophysiology from the University of Western Australia and a MSc in plant ecology from the University of Campinas in Brazil, which is where her passion for understanding community and ecosystem ecology arose from. She has particular interest in the 'one health' approach and her preferred research topics are weed management; plant and soil interactions; and quantitative risk assessments. Mariana is also a Director of the Board of the Australian Plant Biosecurity Science Foundation. You can find a list of Mariana's publications here and her profile at The Conversation here.
Gerald will join the team as a CSIRO Research Scientist in April 2021. He is a plant physiological ecologist who works at the intersection of plant physiology and remote sensing. Prior to joining CSIRO, Gerald worked as a research scientist in remote sensing and spatial analysis at The Department of Biodiversity, Conservation and Attractions in Perth, Western Australia, where he has been developing remote sensing tools for monitoring ecological condition in the West Australian rangelands.
Prior to that Gerald completed two postdoctoral appointments in the USA. The first was with Dr Kevan Moffett at Washington State University Vancouver where he began working with high-resolution thermal imagery to measure fluxes of water and energy from single leaves and plant canopies. His second postdoc was with Dr Christopher Still at Oregon State University where he worked on a range of projects using novel imaging platforms, including thermal and hyperspectral remote sensing, to detect and quantify the impact of an invasive fungal pathogen on the physiology of host plants.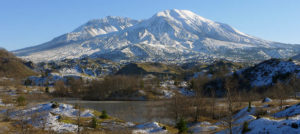 Gerald completed his PhD at The University of Western Australia with Dr Pauline Grierson, where he studied the ecophysiological and morphological diversity of Acacia aneura in the Pilbara region of WA. You can read more about Gerald's work here, find a list of his publications here, and follow him on Twitter here.