Mariana joins Homeward Bound
Celebrating International Women's Day 2022: tackling the global lack of female leaders in STEMM
The Ecosystem Change Ecology team is excited for the announcement that Mariana Campos, our Research Scientist and Team Leader, has been accepted on the Homeward Bound Program. What better day to make that announcement than International Women's Day!
Mariana has committed to leading for a sustainable future for our planet after being chosen as a participant in the global Homeward Bound initiative. Homeward Bound is a 12-month leadership initiative for women with a background in STEMM (Science, Technology, Engineering, Mathematics and Medicine). It aims to equip a 10,000-strong collaboration of women with the skills to demonstrate a new model of leadership, to create better outcomes for our planet.
It is widely acknowledged that women in STEMM fields are under-represented in leadership globally. For example, in the United States, women currently make up nearly half (48 percent) of the workforce but hold less than 18 percent of leadership roles at top tech companies. Research repeatedly shows that while women demonstrate great integrity and a legacy mindset when it comes to leadership, decision-making and the creation of collaborative and effective teams, they are overwhelmingly under-represented in the traditionally male-dominated professions.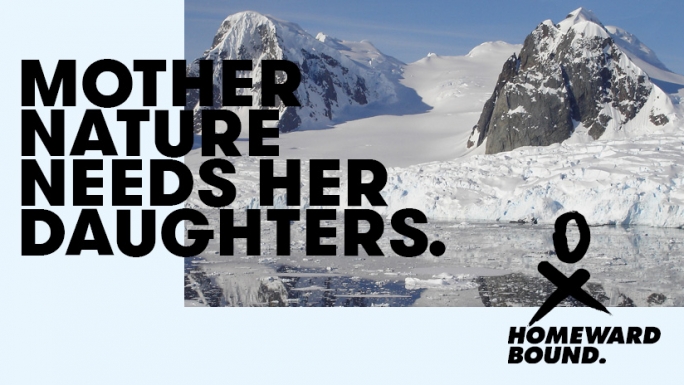 This 12-month program includes online learning to increase leadership capacity, strategic capability, visibility, and collaboration, and culminates in a global meeting of all 100 participants. In previous years this global meetup has been in Ushuaia, Argentina before embarking on a life-changing voyage to one of the most ecologically sensitive and inspiring areas on Earth, Antarctica. However, until global travel is again safe and equitable this element of the program is on hold.
The Homeward Bound selectors noted that Mariana's expertise in the area of biosecurity and her potential to lead and enact change made her a natural choice for the highly sought-after leadership program.
"There is so much happening in the field of biosecurity at the moment, and we need to be able to integrate different ideas from various fields and make system-level changes that will positively impact the environment, agriculture and other industries", Dr Campos explains.
Homeward Bound welcomed over 100 participants into its seventh program in 2022, encompassing more than 20 nationalities and a hugely diverse representation of STEMM fields. Homeward Bound's vision is to create a global collaborative network of 10,000 women leaders with STEMM backgrounds by 2036, working for a sustainable future for our planet.
The announcement comes only two months after the Ecosystem Change Ecology team was presented with a CSIRO award for Diversity and Inclusion. We are very proud to incorporate a diverse range of voices, opinions and histories into our lives and our science.